The Alternative Fushimi Inari Walking Tour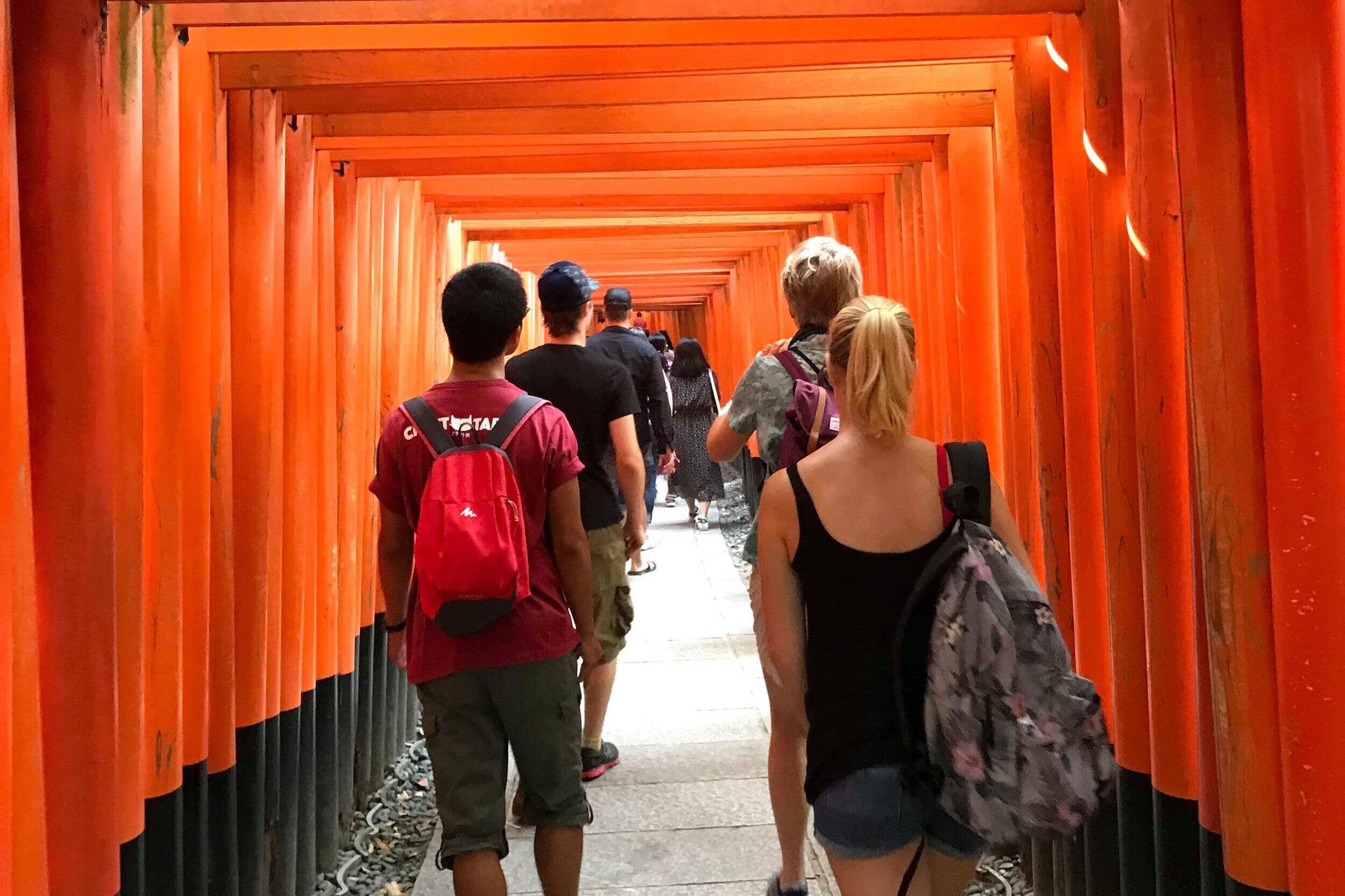 Dragons. Waterfalls. Political control. The Fushimi Inari Shrine is so more than its famous torii gates. Most people are satisfied by a scenic view of Kyoto and the forested trails through the mountain. We'll go through the main shrine, but we'll also go deeper. Much deeper.
What we'll do
Visit tree gods and get your divination interpreted for you. Drink healing water from a hidden waterfall. Meet the locals who live on the mountain, and hike down a path off the beaten track. Even visit a peaceful Zen temple and learn how Shintoism has influenced the Zen garden.
What you'll learn
You will learn how politics changes the way people worship, how devotees struggle to strike a balance between ritual and spontaneity, and how Hinduism, Korean animism, and even the US military have shaped the Inari faith. You'll also learn about the shrine's connection to Pokémon.
Once you've been on this hike, you'll never see shrines and temples the same way again. You'll be primed to find hidden symbols, practices, and stories everywhere.
Come see what everyone else has been missing out on, and leave seeing Shintoism and Buddhism in a whole new light.
8:30AM - 12:30PM
Small groups of 6 or fewer
Guided hike in English
4 hours total
¥6,000 per participant